From the Booking module home page, you can easily View resources and Manage your occupants' reservations. You can also browse the available spaces, which are sorted by type to make your navigation easier.
Key Features:
Offer equipment for hire,

Set up payable resources,

Simply offer your additional services (breakfast, coffee, external services, etc.).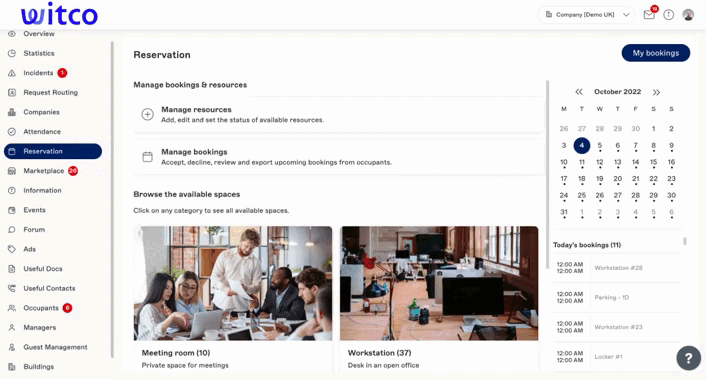 This feature is not available on the mobile interface.
Adding (or editing) an item is divided into 6 separate steps. Each time you press the

Next

button, the information you have just entered in the step is saved.

At any time, you can click

Save draft

to save your changes and return later to your service/product to finalise its configuration, and then make it available to the occupants.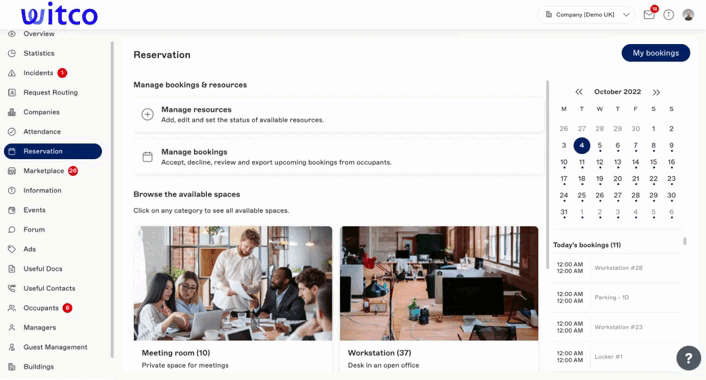 You can also Add a resource in 6 steps:
Step 1: Add or edit a resource
Step 2: Set or edit the resource availability ranges

Step 3: Configure or edit the price, free, or the quoted price of a resource

Step 4: Add or edit additional services

Step 5: Set up the payment for the resource

Step 6: Validation and publication of the resource
To follow the 6 steps of adding a resource, this article will help you.