To view and edit a product and/or service, you can refer directly to the steps explained in this article.
You can search for your product based on its title or by using the filters offered by the application.
Once you have selected the product you want to view or edit, simply click on the edit icon. This is the same process as editing a resource.
You can Add and publish a product and/or service in 6 steps:
Step 1 - Fill in or edit the general information about the service/product

Step 2 - Manage or edit the price

Step 3 - Manage or edit delivery and deposit options

Step 4 - Manage or edit availability slots and payment methods

Step 5 - Finalise the creation or editing of your service/product

Step 6 - Publishing or saving in draft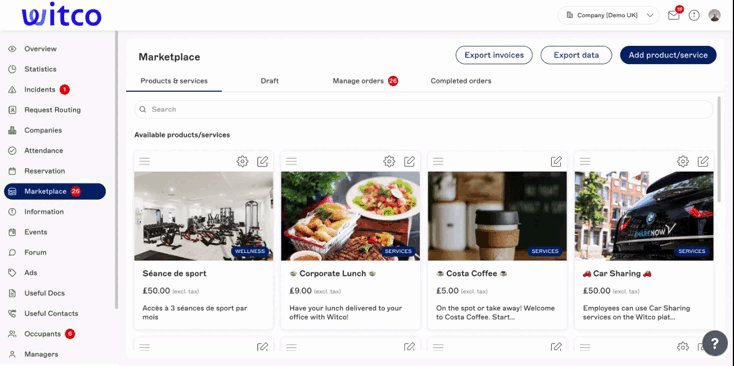 You will find yourself in step 1 of editing your product.
Your changes will be taken into account each time you click Next.