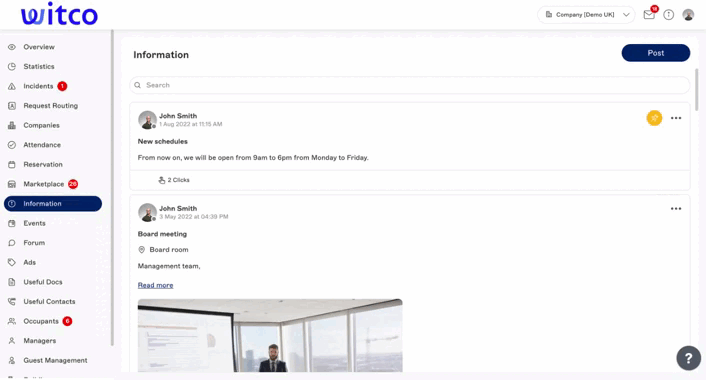 Click on the

Information

module in the navigation menu on the left of your platform,

At the top right of your screen, click

Publish

,

A new window opens.
Select the building(s) on which you want to publish information,

Enter a title and location (optional),

You can also choose to

Pin

information. This will allow you to make it appear at the top of the page,

You can then write your message and, if necessary, add an attachment or a photo by clicking on the icon

,

Click

Publish

.

Your information is created. You can edit or delete it.
If you want to edit or delete information, you can follow our article written about it.