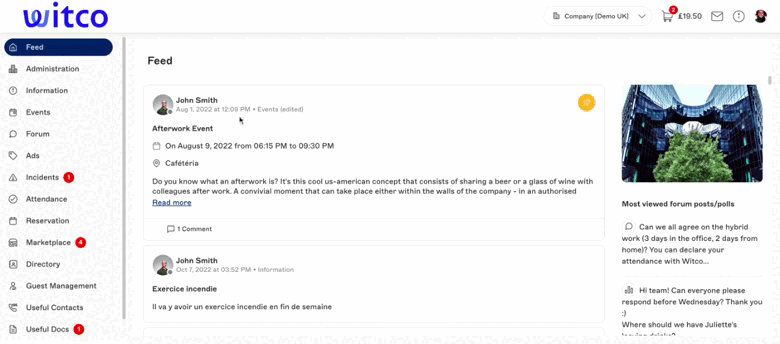 The Events module allows you to schedule events for your occupants.
Go to the Events module,
You have different possible views: List or Calendar. You can choose directly to consult the details of a particular event, from these two proposed views.
Also, you can browse the calendar of events by week, month or day.
To learn more about this module, you can consult our various helpful articles on this subject: