Add a document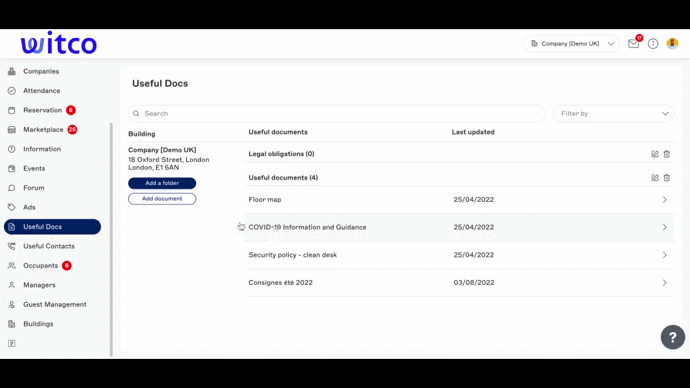 Go to the Useful Docs module.
Click on the Add a document
Give a title to the document and choose if you want to add it to a folder.
Choose to load a file or enter a text. If you add text, you can then format it.
Click Save to finalise the creation of the document. Click above to see it.
Edit a document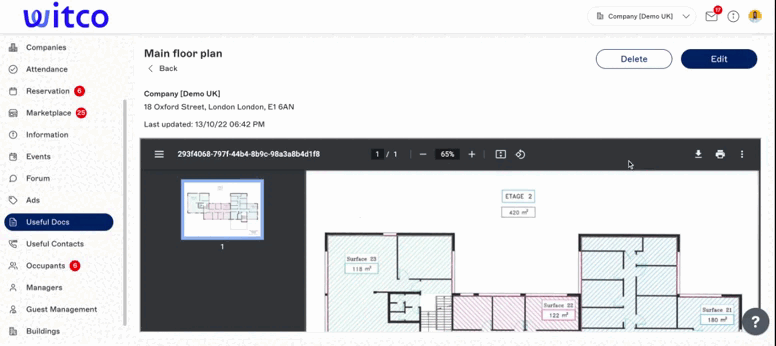 On the navigation menu of the module, click on a document.
Click on the pencil at the top right to edit the document. If the document is only text, you can update the style.

You can also change the nature of the document and replace it with a file (and vice versa if you had loaded a file originally when creating the document).


Click Save to save your changes.
Attach a document to a folder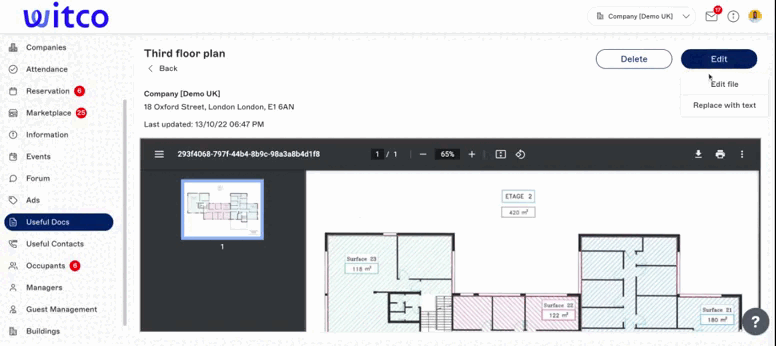 This tutorial is useful if you have created a document without attaching it to a folder.
Click on the document then on Edit then on Edit file.
Select the folder where you wish to place the document, click on the drop-down menu and choose the folder to which the document is to be attached.
Click Save to save your changes.
If you want to Delete a document or Add or edit a folder, you can follow these help helpful pages.