The new Incidents module as you know it gets a facelift and a name change! Thanks to your feedback, we have designed a module that is easier to use and adapted to your needs, managers and occupants! The release on your app will be done gradually, respecting your ways of working and use cases.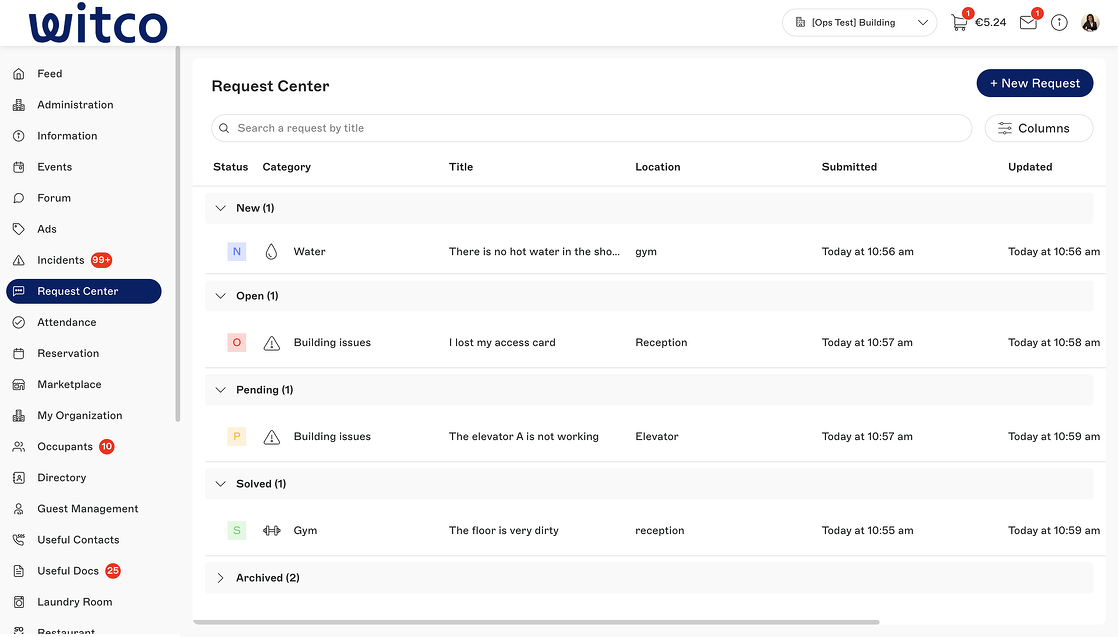 If you don't see it yet on your application, please make sure to contact your Customer Success Manager or the Support team support@witco.io
To learn everything about the module, here you go!